KNOWING THE APPLICATION
What is a Insider Q?
Insider Q- UPSI is a web-based UPSI Management platform which helps the compliance officer to centrally manage, track and follow up on all compliances and generate reports pertaining to UPSI.
Insider Q helps you to stay compliant with SEBI regulations and also Mitigate Insider Trading Risks by following the key process. It provides varieties of necessary reports to the compliance officer which makes the data accessibility easier.

ABOUT US
Naapbooks Limited (NBL) is a Listed BSE Startup registration vide DIPP Start up Certificate No DIPP 4092 under Startup India Initiative of Government of India having ISO 9001 2015 ISO 27001 2018 and appraised with CMMI 3 Certification.
NBL is engaged is engaged in the business of developing and providing Information Technological solutions to corporates for their requirements The company develops and provides Fintech App, Cloud Consulting, Block chain App, Mobile App, Web App, Embedded App products to its clients.

Key Processes Covered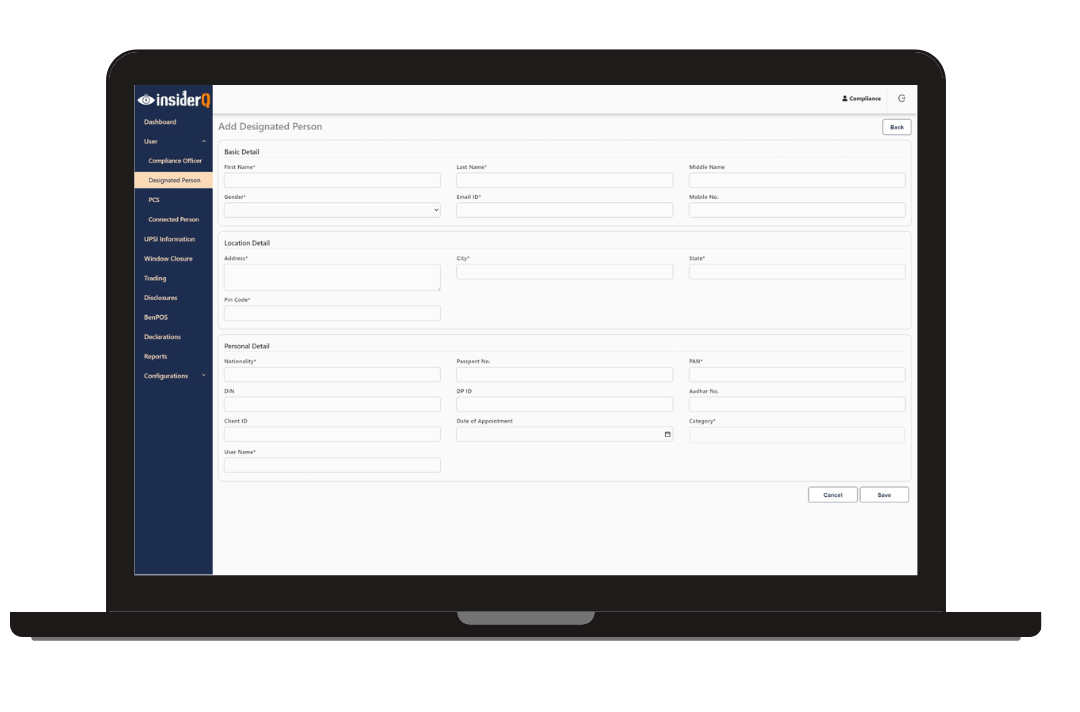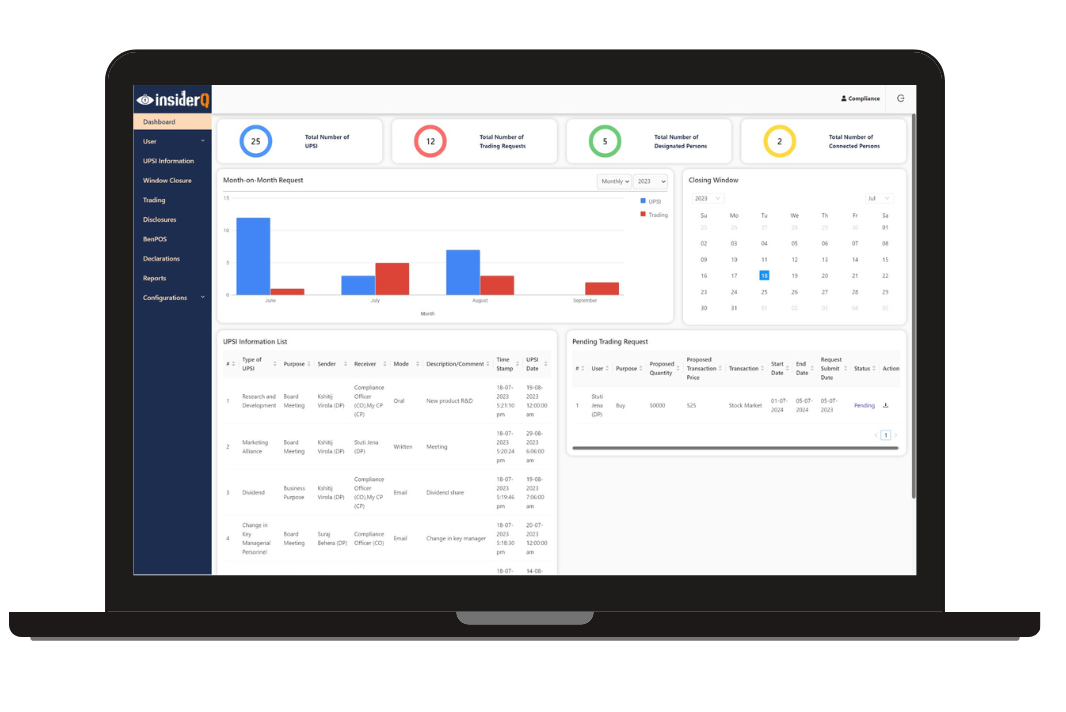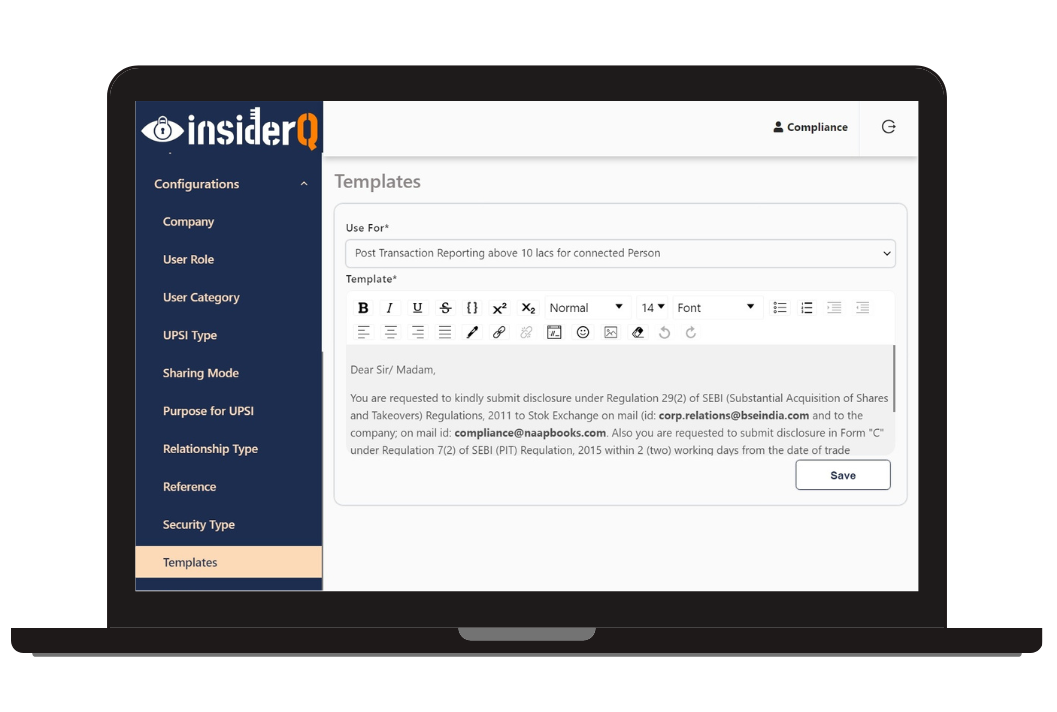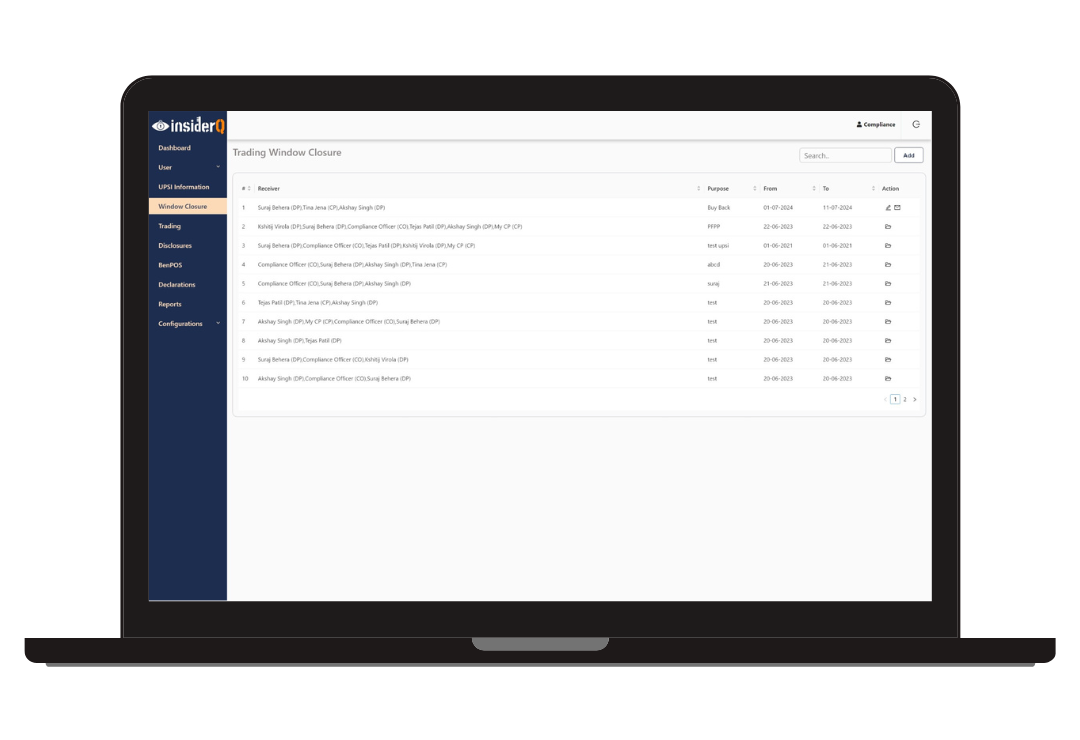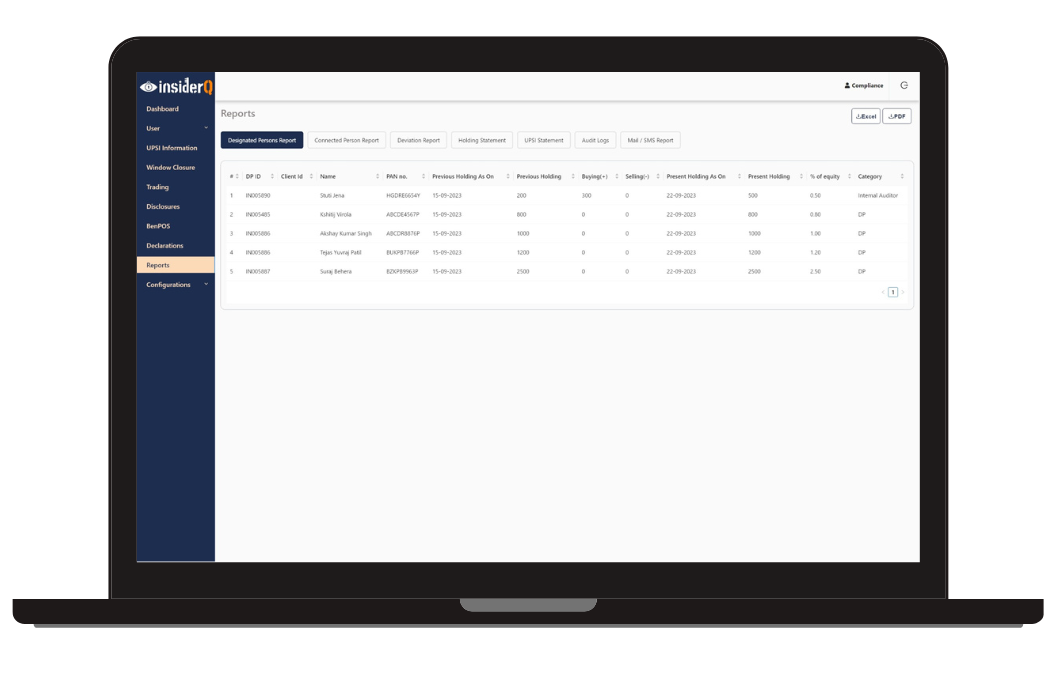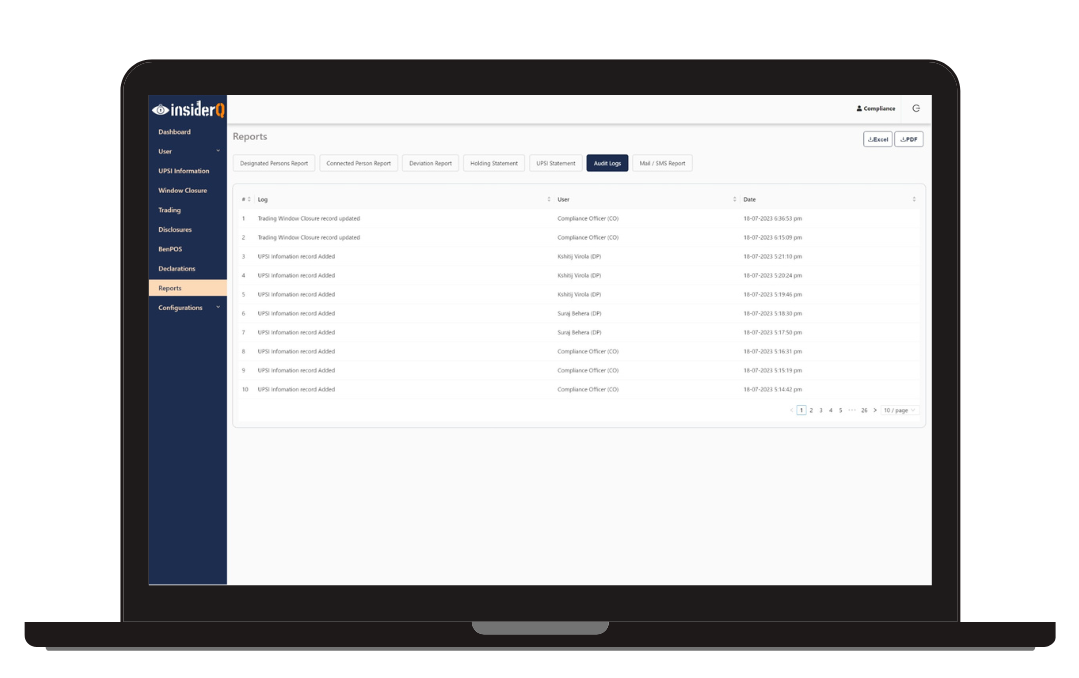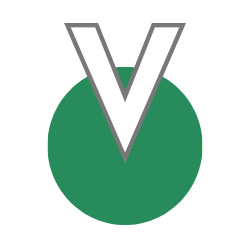 InsiderQ is truly the best software for SEBI compliance. All our team members are able to use it easily and have found it really helpful when we needed to quickly determine which transactions were compliant with SEBI regulations. InsiderQ has been a fantastic asset to our company's compliances!
CS Brinda Nathwani
Vinny Overseas Limited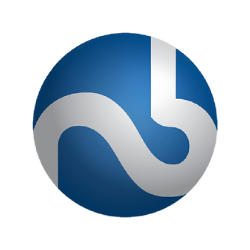 Efficient and user-friendly application that simplifies compliance with SEBI regulations. The interface is intuitive and the features are comprehensive. Highly recommended for any Limited company seeking to streamline their compliance processes.
CS Sahul Jotaniya
Naapbooks Limited